BELLIURE was founded in 1953 by Vicente Belliure in Calpe, (Alicante), Spain.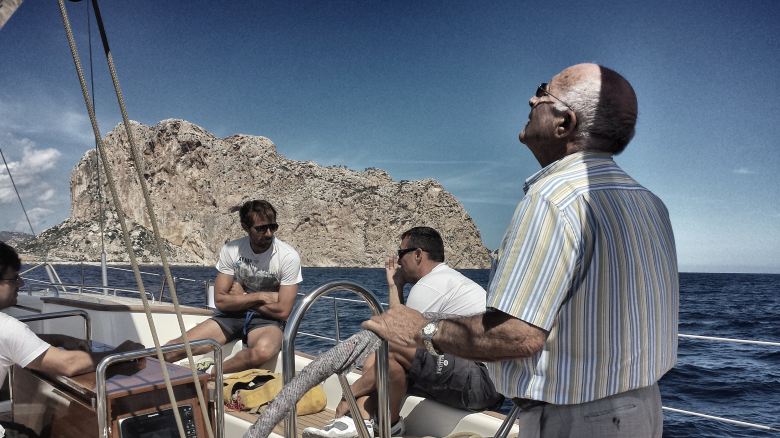 Its main activity was the building and repair of wooden fishing boats; and between 1953 and 1974 more than 160 fishing boats were built, with displacements of between 70 y 350 tons, all of them were designed in the Shipbuilding yard itself.
In 1974 a leisure boats division was created and new materials for the building were introduced, especially Fibreglass Reinforced Plastic (FRP). At that time more than 170 boats were built in FRP, amongst which we could find Sailing yachts of 30, 35, 40, 41 and 50 foot overall length, all of them designed by the prestigious naval architect Peter Ibold and with the cooperation of Mr. Vicente Belliure. This fact enabled BELLIURE to consolidate its name as a prestigious traditional design yacht builder with excellent top quality finishes, taking special care on perfection in the carpentry details.
When confronting the challenge of modern building, BELLIURE took the decisive step of updating its premises with modern equipment and carpentry, electricity, paint machinery and sophisticated equipment to work with Polyester and Epoxy resins, new Glass Fibres, Kevlar, Carbon and Sandwich materials in the laminating processes. At that time production started on 63 to 86 foot sailing yachts, the latter being the biggest hulls built with the latest technology and materials in the entire world at that time. The prestigious naval engineer Ron Holland designed these new models.
BELLIURE has always been avant-guard with the most modern methods in naval construction, both in technical expertise and in new materials, having wide experience in the use of materials of the sandwich type, foam, Kevlar type fibres, Carbon fibres and epoxy resins.
Currently BELLIURE has overcome all the difficulties experienced during its long life and experience in the field of naval construction and has premises in Calpe, in Altea. BELLIURE also has a laminate warehouses in Calpe, and a project for the building of new premises for the building of complete units in a neighbouring town.
Apart from the building of the known Motor Yachts BELLIURE 40MY, 48MY AND 60MY, we have increase our models range with the new BELLIURE 44MY, 46MY and 52MY and the last Sailing Yacht BELLIURE 50SY ENDURANCE based on the original classic BELLIURE 50 SY well known by our clients.